Join the Team – Volunteer with us!
Volunteer to become a Bayleys Host!

We simply could not achieve everything we do over the 10 days at the Downer New Zealand Masters Games without the energy and expertise of our Bayleys Host volunteers. They play a vital role in our event delivery and we are always keen to hear from people with time to give.
Our Bayleys Hosts will be the stuff of legends – you're not afraid to 'go the extra mile', you'll have that strong Kiwi 'can do' positive attitude and you'll be an outstanding ambassador for the Downer New Zealand Masters Games and Whanganui! If you're interested in being one of our many talented Bayleys Hosts for 2021, we'd love to hear from you!
Fill in your details below and our wonderful Host Coordinator, Julia, will touch base with you in the coming months.
You can also contact us with any questions at volunteers@nzmg.com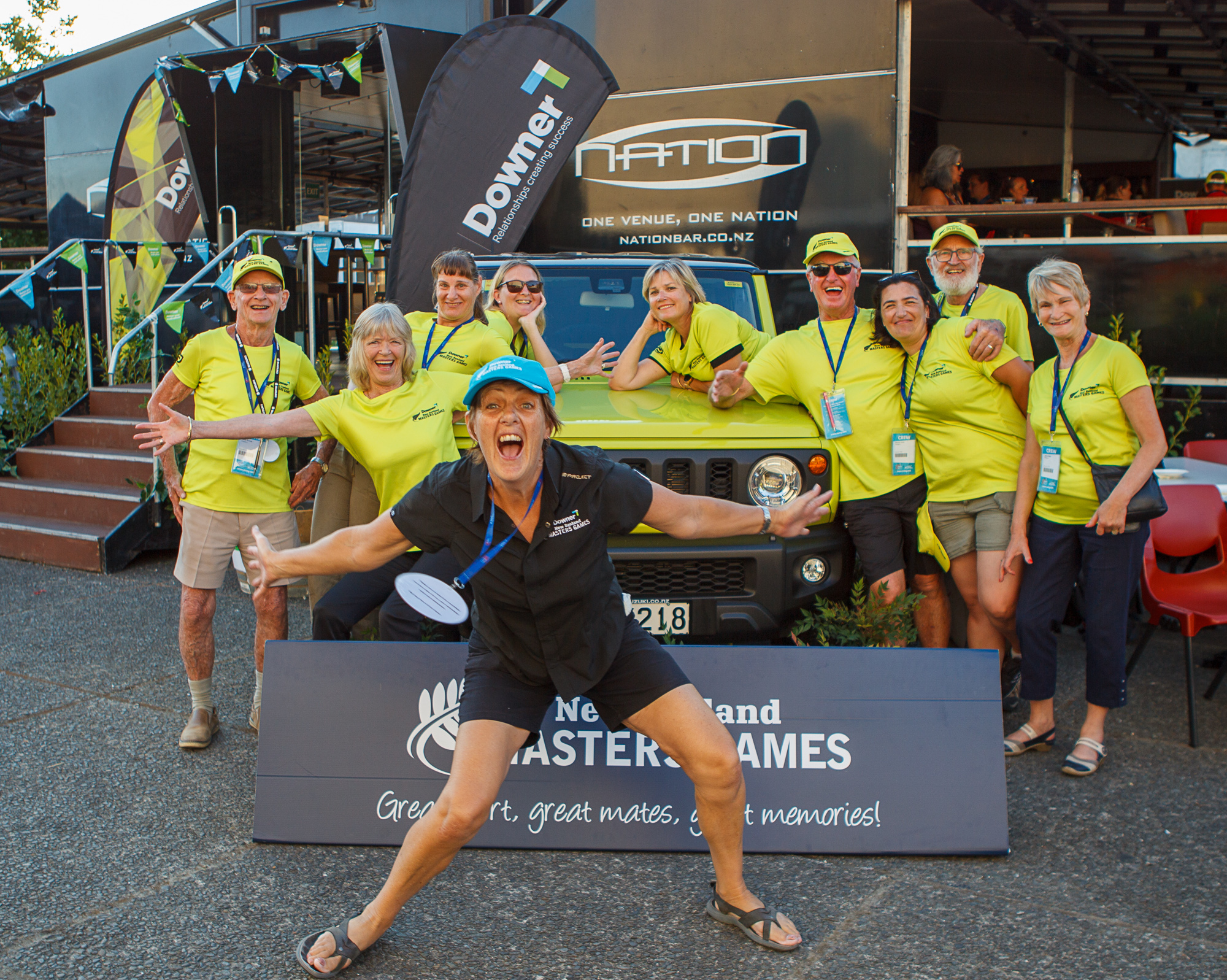 'Altogether better, altogether here to help'